OUR BUSINESS

Company information
Message from the President
MESSAGE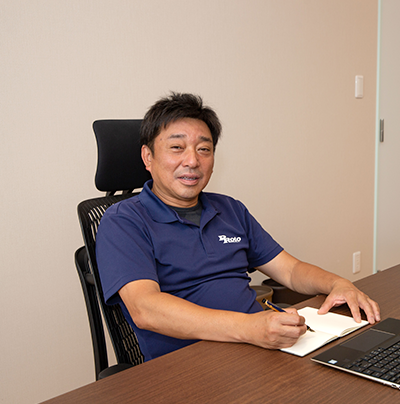 For Japanese manufacturers that are constantly evolving, the development of new products cannot be avoided.
The most important process is "prototype" in the process of design, development and production.
We, Proto, provide "prototypes" that support "manufacturing" in Japan and help create new value.
Proto combines the latest technology with the craftsman's craftsmanship to provide high value-added technology that cannot be imitated by other companies. "I came to the proto because no company was able to refuse it."
Prototypes are small lots of various kinds, and drawings and materials to be provided are various.
However, we at Proto welcome the creation of time-consuming prototypes.
We value the spirit of challenge, not being satisfied with the status quo and creating better products, and always strive to pursue technology and increase customer trust and satisfaction.
代表取締役社長 長谷川 美成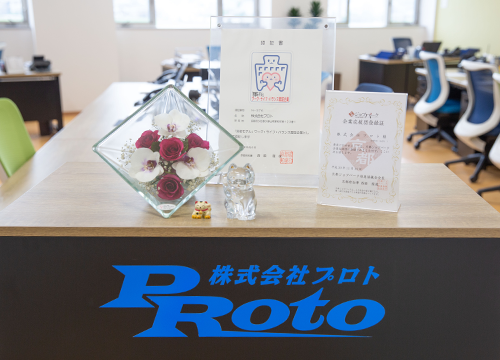 We value the spirit of challenge, "I'm not satisfied with the status quo, I make something better."
Prototype is not only established technology and know-how, but also the spirit of challenge to always be at the forefront of the times.
Company name
Proto Co., Ltd.
Establishment
August 9, 2005
Capital
10,000,000 yen
Business description
Collective contract for various industrial prototypes and various support for mass production
number of employees
Approx. 45
Officer
President 長谷川 美成
Bank
Kyoto Central Shinkin Bank Kyoto Shinkin Bank Sumitomo Mitsui Banking Corporation
Head office factory
〒610-0343 62-1 osumi-ikenohata, kiyotanabeshi, Kyoto Prefecture
TEL:0774-62-0004
FAX:0774-62-0009
E-mail:info@proto-tec.co.jp
URL
http://www.proto-tec.co.jp
Office

Toyama factory フ

〒939-1118 45-3 Todesakaecho, Takaoka City, Toyama Prefecture
TEL:0766-92-2266
FAX:0766-92-2267

Pro Lab

2-16-14, Eggplant, Hirakata City, Osaka Prefecture
TEL:072-807-2220
FAX:072-807-2221

Joint Venture
Company name:長春賽維機械有限責任公司(中日)
location:吉林省長春市高新開発区錦湖大路8号