OUR BUSINESS

Business services
R & D support
Support R & D by utilizing many achievements and technologies
We have been manufacturing various industrial parts to support R & D.
Leveraging our many achievements and experiences, we will use the various technologies we have cultivated to provide R & D support from customer prototyping to actual machine verification processes and quality assurance tests.
METAL CASTING
Aluminum / cast iron / cast steel / various metal casting
We have been involved in casting production for various customers and have gained a lot of trust.
We produce high quality sand castings by fusing 3D CAD and artisan techniques.
01
Wood mold method

Design a wooden mold based on 3D data and manufacture the wooden mold by machining.
As a feature, it can respond to mass production and flexible shape changes.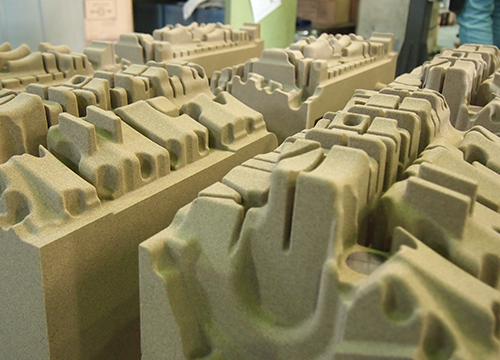 02
AM method

AMBy adopting the AM method(Additive manufacturing), sand molds can be made directly from 3D data without using wooden molds.
As a feature, it is possible to respond with high quality and short delivery time without a wooden mold.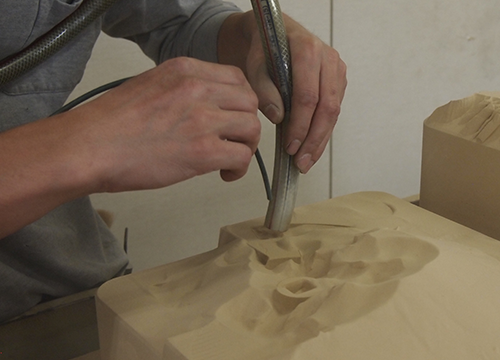 03
Casting (Aluminum / cast iron / cast steel / various metal casting)

Pouring water (melted aluminum, etc.) is poured into the mold.
We respond to the needs of high-quality prototypes using the techniques of "advanced technology" and "takumi".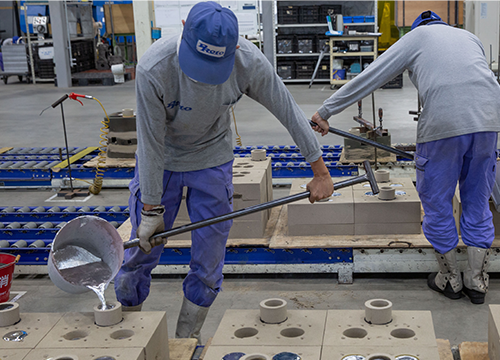 04
machining

Proto has introduced the latest equipment such as a vertical and horizontal machining center as well as a 5-axis control machining center in order to respond to all requests.
We select the most suitable processing machine according to drawing tolerances and processing direction to meet various demands.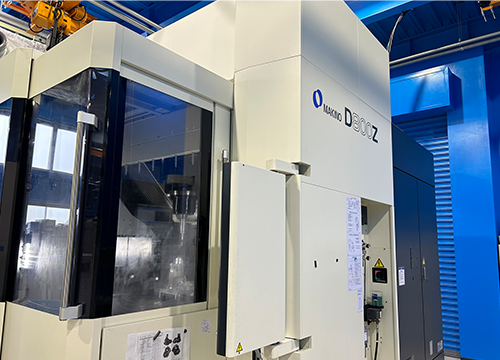 05
3D measurement

We measure with the world's highest level CMM.
It measures every machined surface in micron units to determine if the product is completed according to the drawing tolerances.
For a curved surface shape that cannot be measured by 3D measurement, a non-contact 3D digitizer is used to compare and match with 3D data to confirm that there is no difference in shape.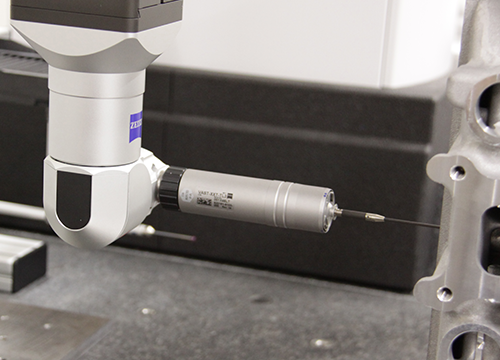 Corresponding
We support a wide range of technologies and support all prototypes and productions.
design
Various metal mold design, data creation from 2D drawings
Various metal sand casting

・Wood mold method
・AM method
・Proto Rapid Casting(Original construction method)

Surface treatment technology
Various heat treatments
Metal processing in general
Cutting
Inspection and measurement
Supports contact and non-contact measurement
* Comparison and verification of CAD data with actual product
Equipment list
Equipment list
Classification
Equipment name
Casting equipment

3D printer
Aluminum melting furnace
Induction melting furnace
Degassing equipment
Emission analyzer
Heat treatment furnace
Incubator(Heat treatment equipment, oven)
Self-hardening plant
Continuous mixer
Vacuum coagulation tester
CE meter
Automatic cutting machine
Contour machine
Band saw
Shot blast
Precision universal testing machine

Processing facilities

5-axis machining center
Vertical machining center
Horizontal machining center
NC lathe
Tool presetter

Inspection equipment

CMM
Surface roughness measuring instrument
Non-contact measuring instrument
Contour measuring instrument

CAD/
CAM/
CAE
We respond to the needs of our customers
Utilizing our many achievements and experiences, we respond to the needs of product development and prototyping departments.
I want to make a prototype for new product development
Anyway, I want to make it immediately
I want to build together
Short delivery time, declined by other companies
Rejected by other companies due to difficult shape
The accuracy of the contractor who has been requesting has been reduced
Looking for a new outsourcing company
Proto casting is ideal for a wide variety of industries
Car manufacturer
Motorcycle manufacturer
Various research institutions
University research institutions
Electric manufacturers(Motor, air conditioning)
Cooling and air conditioning manufacturer
Ship and aircraft manufacturers
Industrial equipment manufacturing
Various parts manufacturers
Industrial sewing machine
Sports maker
Medical equipment manufacturers
DENTAL & MEDICAL
Dental medical manufacturing
Applying cultivated technology to medical practice
Build the optimal manufacturing method
We support the provision of highly reliable prosthetic devices to provide safer treatment and provide patients with peace of mind.
We process prosthetic devices using high quality materials based on safety.
insurance coverage
CAD/CAMcrown
(Manufactured by YAMAKIN)
Not covered by insurance
e.max(Manufactured by IPS e.max CAD)
zirconia(made by Adamant)